There is nothing better than a handsome man in a good fitting suite. Seriously. When the proper tailoring is done and the correct accessories are selected, it takes the man's look from alright to great.There is a particular suite that we will focus on today, and that is the classic navy blue. It's traditional, kind of vintage, and sophistication all the way. While often times grooms and even their brides are scared to incorporate this suite into their wedding day colors and decor, this post will prove that it is perfect for a number of wedding events.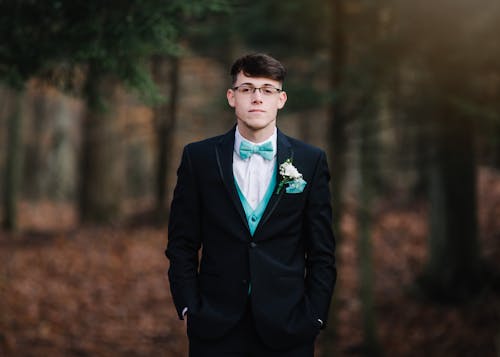 David Jenkins
To start, navy and white are a perfect combination. Every photo of the bride and groom together as a couple will turn out perfectly if the husband-to-be sports this look. Seriously, this couple looks so polished and put together!
Blush Photography
Source
From very traditional navy to a more royal blue, this trend can be as muted or as bright as the groom wants. How awesome do these blues look with every backdrop? The color jumps of the screen yet still looks natural in each environment.
Source
And finally, the accessories. As displayed, pick any tie of your choosing, it will work. Same goes for shoes. While it may seem risky to pair up a blue suite with black shoes, as pictured above the combination works just fine. Don't be afraid to take a little style risk!
Rokeband
Hopefully today as opened your eyes to a new world of groom style. While a lovely tuxedo is traditionally the classiest route to take, today we have proven that sporting this look is also a head turner! Navy blue suites, who knew they could be so perfect?!